Shadowgate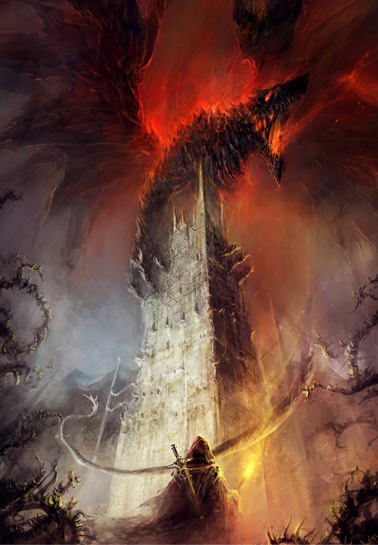 "The last thing that you remember is standing before the wizard Lakmir as he gestured wildly and chanted in an archaic tongue. Now you find yourself staring at an entryway which lies at the edge of a forest."
So begins the legend of Shadowgate – the granddaddy of all 'point and click' fantasy adventure games and NES FAVORITE! This unique adventure paved the way for a host of adventure games to follow, sold millions of copies and has been ported to nearly 10 different platforms!
Zojoi, the creators of Shadowgate, are proud to announce the RE-IMAGINING of Shadowgate! While we love all of the versions of the game (especially the NES version!), this new game is not a port. We are relaunching the franchise and have added tons of new puzzles and twists to Shadowgate! Stunning new rooms have also been added – as well as familiar locations, many that we are redesigning to provide a new play experience while retaining the essence and fun of the original. The game is being developed for PC, Mac, iOS and Android devices, in hopes of bringing back the first-person adventure game genre!
SHADOWGATE FEATURES:
First Person Adventuring: Utilize your inventory, spell book, mapping system and on-screen commands to complete your quest
Rooms: Tons of Beautifully illustrated rooms featuring both new and familiar locations, offering a new play experience
Puzzles: Lots of new and updated puzzles that seamlessly expand on the original game
Difficulty Levels: Three different difficulty levels that actually change the game play experience and puzzle structure
Commands: Intuitive command-based UI allows you to interact extensively with the environments (includes features like key binds, command locking/unlocking, retractable/maximizable HUD, etc.)
Storytelling: Features dramatic cut-scenes and all the same great storytelling you expect from a Shadowgate adventure
Cinematic Score: A full, digitally-orchestrated, dynamic soundtrack by composer Rich Douglas
8-bit Score: A second retro soundtrack featuring Hiroyuki Masuno's original NES composition
Soundscapes: A complete atmospheric and puzzle-based sound design
Achievements: Dozens of in-game achievements to find and unlock
Animations: Environmental and object-specific animations and particles bring each location to life
Pre-Order the Game!
We will be shipping Shadowgate this summer and are excited to be able to offer you two tiers for pre-orders – both allow you to purchase the game and other goodies at a significant discount!