Shadowgate VR: The Mines of Mythrok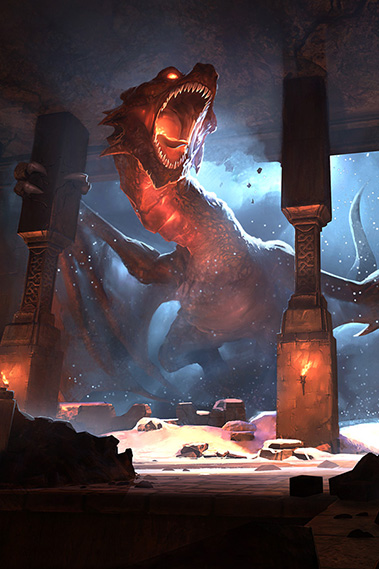 Every person who has ever played Dungeons & Dragons, read The Lord of the Rings, or watched Game of Thrones has, no doubt, wondered what it would be like to actually LIVE within these fantasy creations. Exploring dungeons, solving puzzles, wielding magic, fighting monsters, discovering ancient artifacts of power. This is the stuff of adventure!
The first book in the Shadowgate Saga, Shadowgate VR: The Mines of Mythrok (SGVR) fulfills this dream. The game is based on the highly successful Shadowgate franchise, first created in 1987 for the Apple Macintosh. After finding massive success on the NES, the game was subsequently ported or reimagined to over 15 platforms. Unlike its predecessors, SGVR is a brand-new VR adventure created exclusively for the Oculus Quest. SGVR does what no other Shadowgate adventure could do – allow the player to actually play and be immersed WITHIN our fantasy world!
EXPLORE ANCIENT DUNGEONS
Marvel as you move deep into the mountains, through mystic chambers, trap-laden hallways and massive caverns.
WIELD ELEMENTAL MAGIC
Arm yourself with a sorcerer's wand and impervious shield, perfect for disarming dungeon defenses and incinerating the deadly creatures that lurk in the shadows.
SOLVE DEVIOUS PUZZLES
Use your wits (and your raven companion Odin) to divine magical symbols, disable hidden traps, and decipher ingenious riddles.
UNEARTH MUCH MORE
Ride thrilling Dwarven minecarts (optional for sensitive players), discover archaic artifacts and unlock 10 fun achievements.