Purchase the Ranger Tier (Win/Mac/Linux)!
The Shadowgate Ranger Tier is perfect for those that want to experience this new re-imagined adventure in all it's glory! No extra bells and whistles – just an awesome adventure for Windows, Mac or Linux!
What's in the Ranger Tier?
Shadowgate Digital Download
You get a Windows, Mac or Linux Steam Key of your favorite first-person fantasy adventure featuring: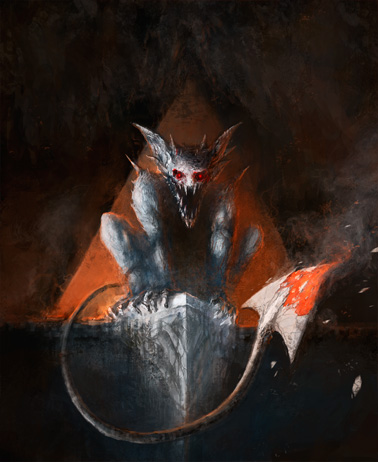 First Person Adventuring: Utilize your inventory, spell book, mapping system and on-screen commands to complete your quest
Commands: Intuitive command-based UI allows you to interact extensively with the environments (includes features like key binds, command locking/unlocking, etc.)
Rooms: Tons of Beautifully illustrated rooms featuring both new and familiar locations, offering a new play experience
Puzzles: Lots of new and updated puzzles that seamlessly expand on the original game
Difficulty Levels: Four different difficulty levels that actually change the game play experience and puzzle structure
Storytelling: Features dramatic cut-scenes and all the same great storytelling you expect from a Shadowgate adventure
Cinematic Score: A full, digitally-orchestrated, dynamic soundtrack by composer Rich Douglas
8-bit Score: A second retro soundtrack featuring Hiroyuki Masuno's original NES composition
Soundscapes: A complete atmospheric and puzzle-based sound design
Achievements: Sixty in-game and Steam-based achievements to find and unlock
Animations: Environmental and object-specific animations and particles bring each location to life
What's in the Warlock Tier (Windows/Mac/Linux)?
Click below to find out!

Where can I buy the iOS (iPad 3 or Newer) version?
Click below to find out!
PLATFORMS:
WINDOWS | MAC | LINUX | iOS
GENRE:
Adventure
LANGUAGES:
English
Español
Deutsch
Français
Italiano
MIN SPECS:
2.4ghz processor or better
2gig of hd space
1gig of ram
512mb of dedicated video memory
Win XP or Mac OSX or better
iPad 3 or newer
SCREENSHOTS:
VIDEOS:
New Trailer 
October Update
Launch Trailer
NES Side by Side Trailer
Storyline Trailer 
Retro Re-Imagined Trailer 
QUESTS CARD GAME:
BACKER HALL OF FAME: